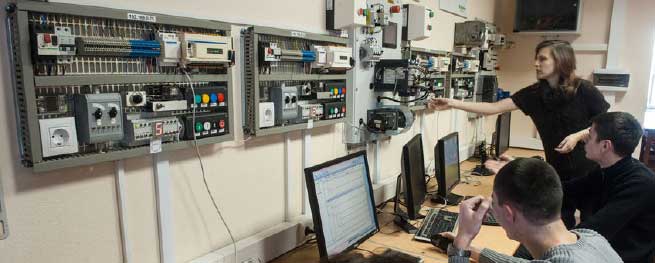 Systems Engineering- a pilot trial in a machinery track for 10th-12th grade students
Systems engineering is an educational pilot trial initiated by Tzurim Association in collaboration with the Ministry of Education.
The program offers solutions to challenges at different levels:
Dealing with the low prestige of technological education by creating a program for students with high level achievements.
Presenting educational-technological pedagogy based on project oriented programs.
Becoming acquainted with different technologies, without hierarchy.
Developing training process of entrepreneurial, creative future engineers who will be connected to future industries.
In the first year, the project was conducted in two successful schools that did not have a technological track before: the Reali School on Mt. Carmel in Haifa and the Herzliya Hebrew Gymnasium School in North Tel Aviv. Workshops were built in these schools with funding from the Association and the Ministry of Education. These workshops were equipped with advanced equipment and a variety of industrial machines.
The students that registered for the program, studied 10 units in the field of machinery (specializing in mechatronics), as well as 4/5 units in math and in science. In the process of working on the projects that filled the majority of the study program, the students experienced technologies considered to be advanced (programming, 3D printers) and those considered to be low tech (welding, turning). The exposure to a variety of technologies enabled the students to enjoy the richness of the technological world and to receive a view of the contemporary, advanced and realistic industry.
Year or two following the opening of the program, Systems Engineering tracks were also opened in: Hadarim in Hod Hasharon, Mor in Macabin Reut, Katzir in Holon, Al Hakima in Nazarth, Darka in Ashkelon, Ort Avin in Ramat Gan, Kadima in Zuran and more. Many girls enlisted in the program (50% in several schools) .The levels of motivation and effort founded were very high. The evaluation and measurement process of the program has shown a high level of satisfaction and excitement of the students, despite its high demand.